A DATA-DRIVEN INVESTMENT APPROACH

 
Data sits at the core of everything we do.

 

We gather information, conduct extensive analysis, and make

 

independent, unbiased decisions in your best interest.

 
Investment Leaders Who Get Results
Armbruster Capital Management, Inc. (ACM) is an investment
advisory firm serving high-net-worth individual and institutional
clients.
ACM is employee-owned, independent, and free of conflicts of interest.
As a
fiduciary
advisor, the firm creates and maintains customized investment portfolios tailored to each client's unique objectives.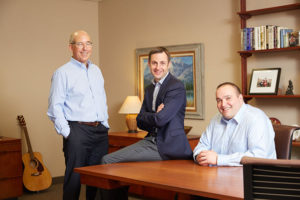 Why Armbruster Capital Management?
Get your free retirement plan analysis
and performance report